Upcoming Events
---
Registration Open for
2015-16 School Year
Next year's kindergartners, and students who will be new to the district next year, can register their start school in fall 2015 anytime between now and September. You can register in person or by mail using the forms and instructions on the Enrollment webpages, or you can attend one of the kindergarten enrollment events for information and assistance. Children must be age 5 on or before August 31, 2015, to enter kindergarten in September 2015.

Enrollment forms and a listing of required
documents are on the SPS Enrollment Page.


Kindergarten Enrollment Nights:
Thursday, Feb. 19th 2015

5:30-7:00 pm

6760 34th Ave SW Seattle 98126

(2 blocks east of 35th Ave S @Holly)

Thursday, Feb. 26th 2015

5:30-7:00 pm

4525 S Cloverdale

Seattle 98118

Wednesday, March 4th 2015

5:30-7:00 pm

3701 S Kenyon St Seattle 98118

(down the hill east of Beacon Ave S)



The PTA would like to invite you to a Potluck/Parent Meeting on Monday, March 9th from 5:30-7:30pm. We will have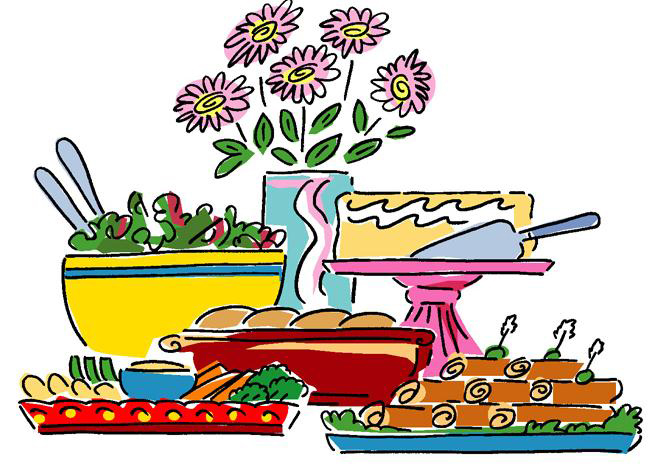 Spanish and Vietnamese translators. Please make a dish to share!
---
Our Parent Pow Wow committee is inviting you to their 2nd annual Pow Wow celebration! From 7-9pm, enjoy traditional dance performances, and delicious food!
Principal's Update- March 2015
Dear Highland Park Families,
March Testing Schedule
Dear Highland Park families and guardians,
At Highland Park, we are preparing for the upcoming state-mandated spring assessments for students in grades 3 - 5. As you may know, this year the state has moved to a different set of assessments, called Smarter Balanced. These essentially replace the Measurements of Student Progress (MSPs) and High School Proficiency Exams (HSPEs). The Smarter Balanced assessments cover the same overall subject areas – English language arts and math – and require about the same amount of time, roughly four hours per subject area. The Smarter Balanced assessments, however, are different in two primary ways:
1. They are taken online. Students answer more interactively, the platform offers more supports, and the assessments are adaptive – or customized to each student's ability.
2. They cover new academic standards. Our College and Career Readiness Standards, based on Common Core, set a higher bar for students than the state's previous set of standards. Smarter Balanced assesses those standards, requiring more complex thinking and writing at all grade levels.
You can read more about Smarter Balanced in Seattle Public Schools by clicking Testing under Additional Links on our main homepage,www.SeattleSchools.org.
Scoring
Smarter Balanced is different enough that scores cannot be accurately compared to those of previous years, but all districts in the state expect fewer students to meet standard. For example, a student who may have performed at the top level on the MSP may achieve a Level 3 (out of four levels) on Smarter Balanced initially. This is a normal scoring shift whenever more rigorous academic goals and their assessments are introduced; adjustment takes time for teachers and students at every academic level. Please know that this year's scores will be viewed as a new baseline that will help our teachers measure future growth. Most important, we are proud of the countless ways our teachers are preparing our students for college, career and life, including teaching the more rigorous standards.
Scheduling
At Highland Park, we have the required technology in place and are ready to accommodate students with special needs. Our testing schedule is provided below. On these assessment days please do your best to ensure your student is on time to school. You don't need to prepare in any other way at home, but you and your child are welcome to walk through the practice tests at SmarterBalanced.org.

Third-grade conferences
Smarter Balanced assessments begin in third grade, and we are keeping an especially close eye on our third-graders' literacy development. For this reason, most third-graders with a Level 1 score (out of four levels) on the English language arts assessment will be have a scheduled time for families to meet with the teacher before the end of the year. Because we need those scores early in order to make time for the conferences, third-graders will be the first to take the English language arts assessment. The conferences are required by the state, and we see this as another opportunity to partner with you to create a plan to build those crucial early literacy skills.

Chris Cronas
Principal, Highland Park Elementary
206-252-8245


March 2015
Monday

Tuesday

Wednesday

Thursday

Friday

2

LAB OPEN

3

LAB OPEN

4

LAB OPEN

5

LAB OPEN

6

LAB OPEN

9

LAB OPEN

SBAC

10

LAB OPEN

SBAC

11

LAB OPEN

SBAC

12

LAB OPEN

SBAC

13

LAB OPEN

SBAC

16

Middleton Practice SBAC ELA (am)

Schaedig Practice SBAC ELA (pm)

SBAC

17

Chartier Practice SBAC ELA(am)

Strupp Practice SBAC ELA (pm)

SBAC

18

McGee Practice SBAC ELA (am)

Winger practice SBAC ELA (pm)

SBAC

19

Lantry practice SBAC ELA (pm)

SBAC

20

LAB OPEN

SBAC

23

Middleton Practice SBAC Math (am)

Schaedig Practice SBAC Math (pm)

SBAC

24

Chartier Practice SBAC Math (am)

Strupp Practice SBAC Math (pm)

SBAC

25

Lantry practice SBAC ELA (pm)

2-hour early dismissal

SBAC

26

McGee Practice SBAC Math(am)

Winger practice SBAC Math (pm)

SBAC

27

LAB OPEN

SBAC

30

Resource Performance In-Class Lesson

ELL ELA CAT

Resource Room ELA CAT

SBAC

31

Middleton ELA CAT session AM

3rd Grade ELL small group (group 1) ELA CAT session;Resource Performance Part 1

SBAC